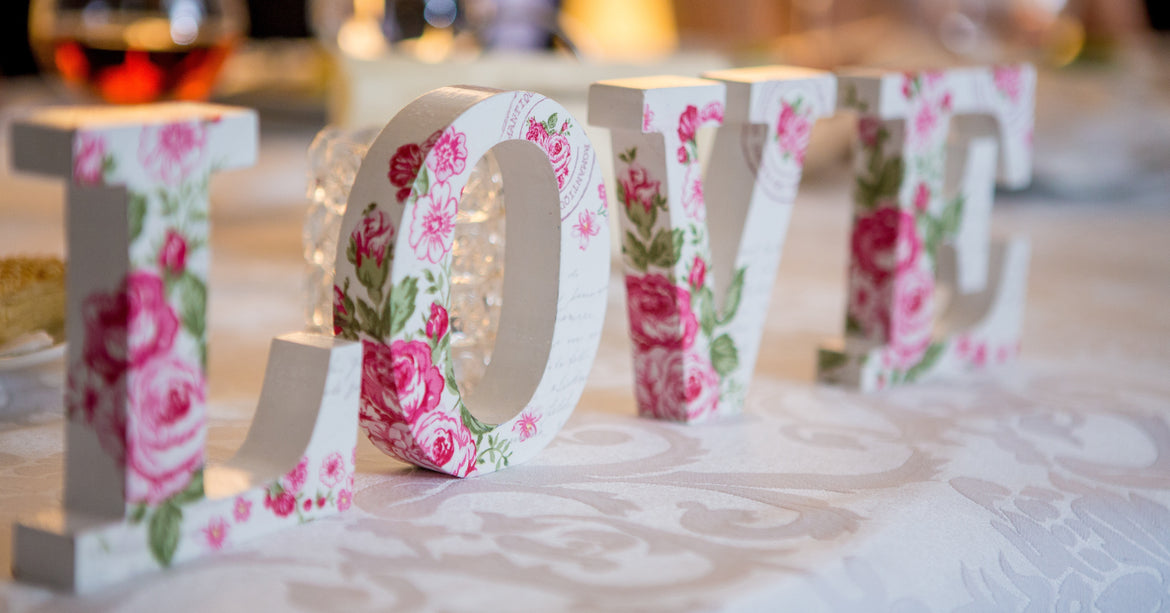 The Perfect Time to Book... Your Cake Tasting Consultation at Chocolate Carousel!
So you've just gotten engaged, or better yet just booked your venue, congratulations! We are just as excited as you are to begin planning your dream wedding cake, but did you know there is actually a "best" time to book your appointment?
While the term "best" may vary couple to couple, here at Chocolate Carousel we think the most opportune time to book your cake tasting consultation is roughly 6 months before your wedding! The appointment will be made for around 8 weeks before your big day. This is for a couple of reasons.
The Waiting Period
Firstly, here at Chocolate Carousel we do usually book up around 12 weeks in advance. While this varies by appointment date and time, weekend and evening appointments are the most in demand! We want to make sure your appointment works for you! Cake tasting should be one of the most fun experiences in planning your wedding, we don't want you to be stressed on timing or for any other reason. Booking about 6 months in advance will give you plenty of time to find the perfect appointment for both you and your fiance!
Finalizing Any Changes
At your appointment you will be able to design your dream wedding cake; however, there is always a few last minute details to be finalized. With a last minute appointment, it becomes more difficult to ensure every last detail is absolutely perfect for your big day without added stress! An appointment around 8 weeks before your wedding is ideal for timing purposes.
Booking Too Far Ahead
While booking further than 6 months ahead is absolutely no problem and we encourage booking early, sometimes booking too early means you don't have all the details of the wedding buttoned up. More often than not, appointments that are booked a year or more in advance end up needing to be rescheduled. It is so difficult to be able to know exactly what will be going on when planning for the next year. Booking closer to the date of the appointment often ensures that you won't have a scheduling conflict!
So What Happens at a Chocolate Carousel Tasting Consultation?
After being greeted in our retail store, you will be seated in our design studio with one of our experienced cake designers where you will taste a selection of cakes, fillings and frostings! Afterward, your designer will work with you to plan your dream cake!
What happens if I can't get to Chocolate Carousel for an appointment?
If you have a crazy work schedule, are traveling out of state or for any other reason coming in is difficult, we have some options for you!
We offer cake taster boxes that can be used for the tasting portion of the consultation. This can be picked up by a friend or family member if you are unable to come get it; however, they can not be shipped!
We also offer phone consultations for anyone out of state or for anyone simply unable to make it to the design studio for an appointment!
What happens if I want to taste cake but I'm not getting married?
While we do offer private tasting consultations, we have another excellent option for cake tastings! Whether you're having a Sweet 16, Bar/Bat Mitzvah, or you simply want to try some delicious cake, SweetTooth Saturday is the perfect option! For just $6 we offer an all-you-can-eat cake, filling and frosting buffet the third Saturday of every month (with some exceptions) from 4-6pm.
During the event, any orders placed will receive 10% off! Tickets can be purchased in-store or online https://chocolatecarousel.com/collections/events
*Cake tastings consultations can also be requested online at https://chocolatecarousel.com/pages/weddings